Great Horned Owl Photo

This photo was taken on April 17th, 2005 at Lake Thompson. This was taken right around dawn on a very foggy, gloomy morning, so I didn't have a lot of ambient light to work with, but it turned out pretty well. I drove by what was a Double-crested Cormorant colony last year, and found it empty, except for this guy perched on the top of one of the dead trees out in the water. I snapped a few shots, and drove on.
Later that morning on my way back, I found him/her again...sitting on top of one of the former Cormorant nests!! Weird place for a nest for these guys, as the tree is at least 50 yards out into the water. Taken with Canon 20D, 400 5.6L lens.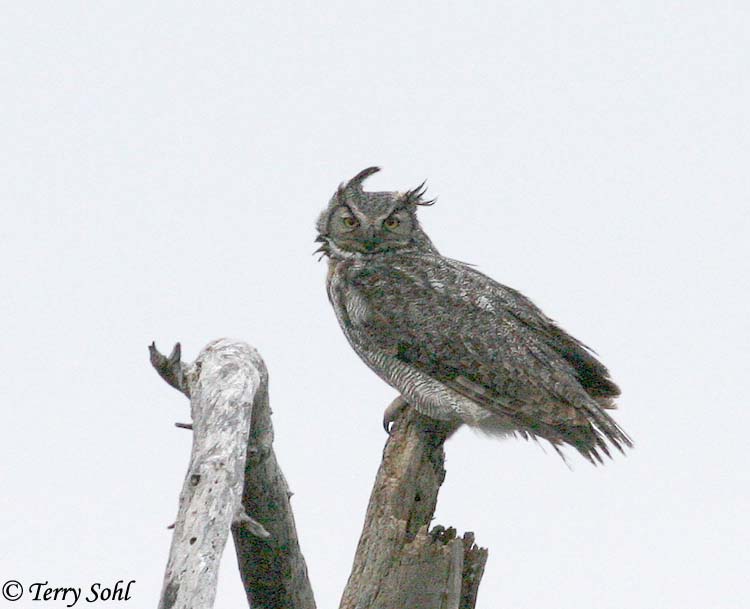 Contact me if you'd like to order a print of this photo - Multiple sizes, matting options available
All photos copyrighted! Click for information on commerical usage, or usage for other personal purposes.
Use the following Google dialogue to search this South Dakota Birds and Birding site:
Custom Search
SOUTH DAKOTA BIRDS AND BIRDING - LOCATIONS OF WEBSITE VISITORS
Please mail any comments/suggestions/additional links for this page to: Terry L. Sohl