Great Gray Owl Photo

This photo was taken on December 13th, 2004, at Sax-Zim Bog northwest of Duluth. This was on McDavitt Road, one of the places I had the best luck with these guys. This one was really a thrill to watch! I pulled up, turned off my car, and just watched as he hunted. Like most of the others I ran across, he seemed totally oblivious to my presence. Twice as I watched, he cocked his head, flew up, kind of hovered a bit over a spot in the grass, and then returned to the perch. Never did see him catch anything though. It's amazing how silent these big guys are, even when taking flight. Taken with Canon 300D, 400 5.6L lens.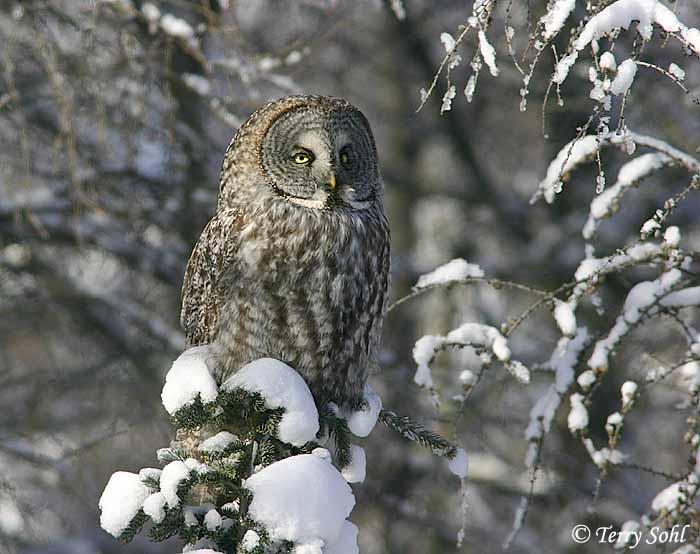 Contact me if you'd like to order a print of this photo - Multiple sizes, matting options available
All photos copyrighted! Click for information on commerical usage, or usage for other personal purposes.
Use the following Google dialogue to search this South Dakota Birds and Birding site:
Custom Search
SOUTH DAKOTA BIRDS AND BIRDING - LOCATIONS OF WEBSITE VISITORS
Please mail any comments/suggestions/additional links for this page to: Terry L. Sohl