Eastern Screech Owl Photo

This photo of an intermediate morph Eastern Screech Owl was taken on May 27th, 2007, at Beaver Creek Nature Area near Brandon, South Dakota. At least I'm calling it an "intermediate morph". It has more splashes of reddish color than the pure gray morphs I've seen, but definitely isn't as red as all the red-morph Eastern Screech Owl photos I have posted out here. Photo taken with Canon 20D, 400 5.6L.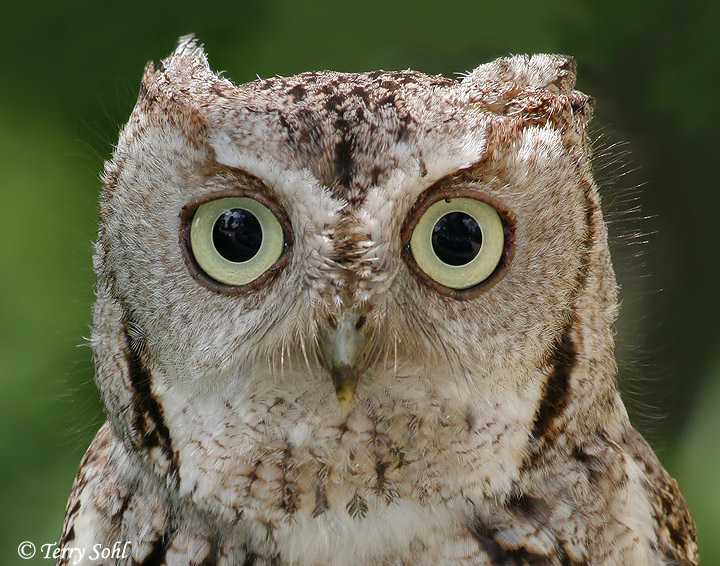 Contact me if you'd like to order a print of this photo - Multiple sizes, matting options available
All photos copyrighted! Click for information on commerical usage, or usage for other personal purposes.
Use the following Google dialogue to search this South Dakota Birds and Birding site:
Custom Search
SOUTH DAKOTA BIRDS AND BIRDING - LOCATIONS OF WEBSITE VISITORS
Please mail any comments/suggestions/additional links for this page to: Terry L. Sohl