South Dakota Birds and Birding - Home Page
South Dakota Birding"Hotspot"
Good Earth State Park
Point #4 - Overlook Platforms
On the eastern side of Good Earth State Park, there are three short side trails off of the "Grassy Loop" that lead to three different observation decks/platforms. The photo below is from Google Earth's "Street View", and shows the location of one of these observation decks (although the photo below is from a date prior to the construction of the observation deck itself).
The three observation decks are higher off the ground than as depicted in the photo below. They offer great views of the river down below, and long views into Iowa on the other side of the river. But for a birder, the big attraction for me...the fact that the observation platforms, placed at the peak of a ridge that then slopes sharply down towards the river, end up placing an observer up higher towards the surrounding forest canopy. For each of the three platforms, there are surrounding Burr Oak and other trees where you're up at eye level with part of the canopy, giving opportunities to view some canopy feeding birds at a much better angle than you're normally used to seeing them. One of my favorite activities in the spring is to hang out on one of these decks in the evening (when the sun is behind you), and just watch the waves of migrants as they move through and forage in the forest canopy.
I've gotten some truly wonderful views of bird species here that I otherwise have a hard time getting close to, in particular, warbler species in the spring. The photo of a Magnolia Warbler below was taken from one of these observation platforms, and is one of my favorite warbler photos of all time.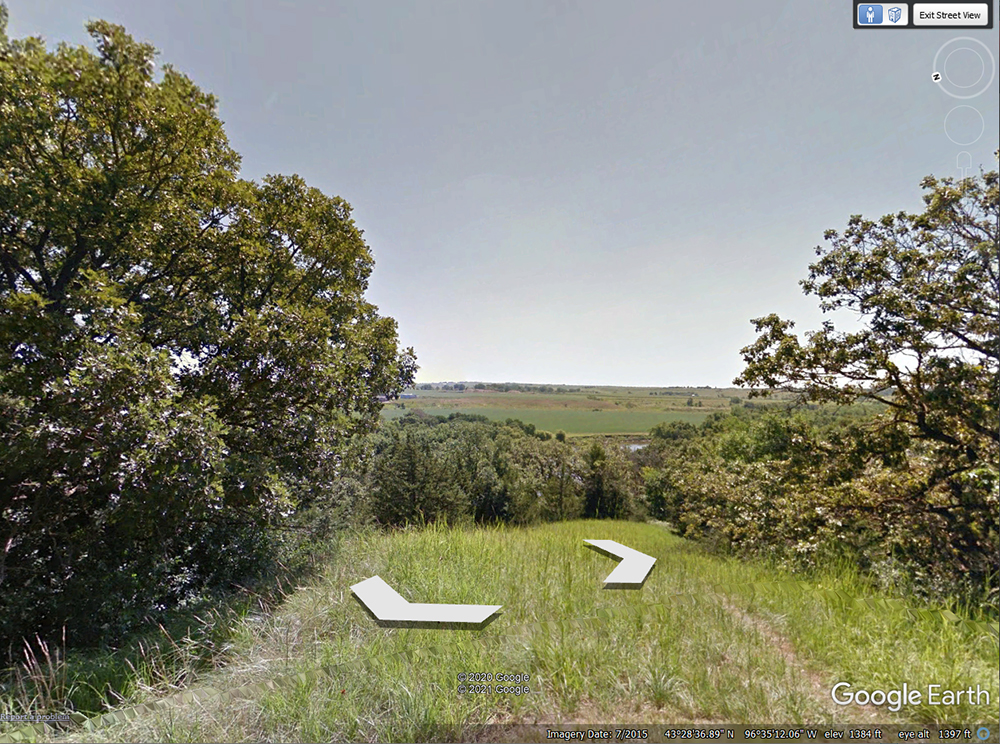 Use the following Google dialogue to search this South Dakota Birds and Birding site:
Custom Search
SOUTH DAKOTA BIRDS AND BIRDING - LOCATIONS OF WEBSITE VISITORS
Please mail any comments/suggestions/additional links for this page to: Terry L. Sohl