South Dakota Birds and Birding - Home Page
South Dakota Birding"Hotspot"
Big Sioux Recreation Area
Photo Location#6 -- Beginning part, Valley of the Giants Trail
The Valley of the Giants trail begins near a nice picnic pagoda, at the furthest point northward that you can drive in the park. The trail at this location starts high above the river, winding through thick forest, and eventually along a ridge overlooking the river. The steep bluff leading down the river is covered with burr oak and other deciduous trees, and due to the topography and location of the path, you are often looking directly into the canopy to the west as you're walking. This can be a great place to observe forest birds that use the canopy, including migrating warblers in the spring.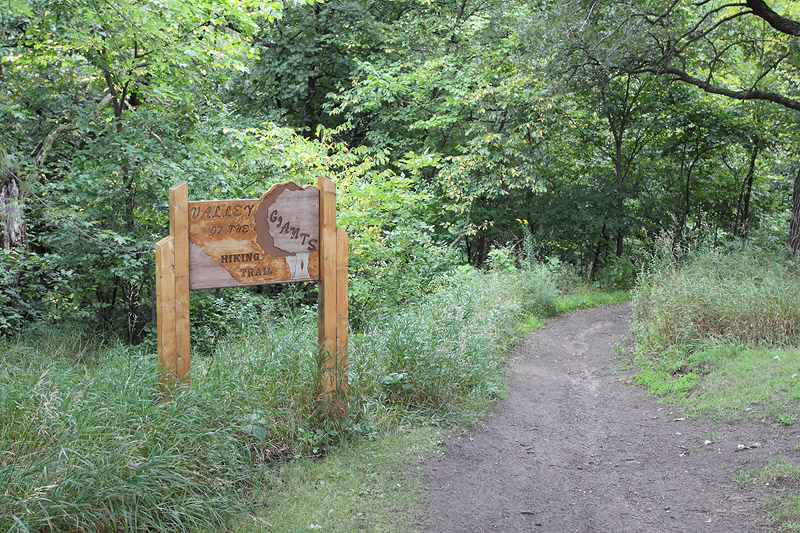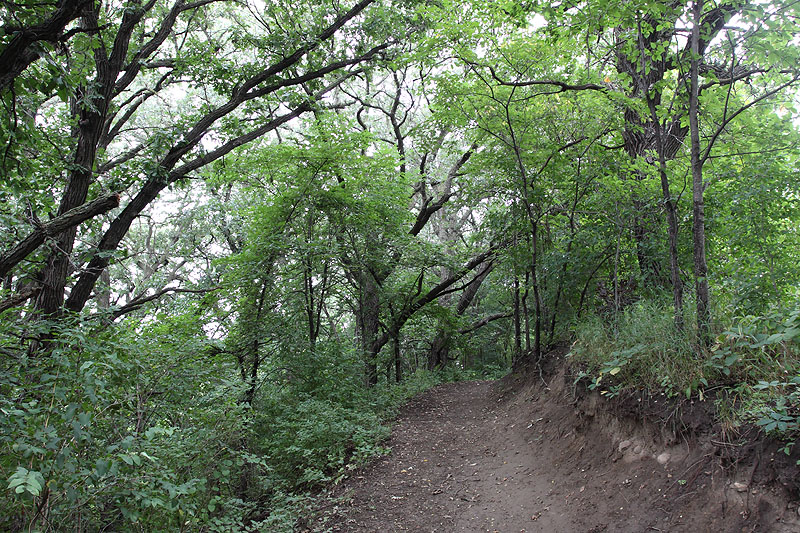 Use the following Google dialogue to search this South Dakota Birds and Birding site:
Custom Search
SOUTH DAKOTA BIRDS AND BIRDING - LOCATIONS OF WEBSITE VISITORS
Please mail any comments/suggestions/additional links for this page to: Terry L. Sohl